Save the date: Symposiumszeged 2022
Published by

rekabozso@gmail.com

on 2021, November 13 - 08:45
Dear Future Participants,
It is our pleasure to inform you that on 5-7 May 2022 the Hungarian Dental Association organizes its international scientific meeting Perspectives in Perio-Implantology and Comprehensive Dentistry in Szeged.
Although we have had to cancel two yearly meetings due to the pandemic situation, we have high hopes for a long-awaited, real-life meeting this time.
Thus, mark you calendars for the 5-7 May, 2022 in order not to miss out on such world-renowned speakers as
Scott Ganz (USA), Miguel Stanley (Portugal), the Agnini Brothers (Italy),
Sam Omar (Egypt), Paula Villa (Colombia),
or Marius Steigmann (Germany).
Registration starts on 10 January, 2022, until then we shall keep you up-to-date about new information.
See you in Szeged in May 2022!
the SymposiumSzeged team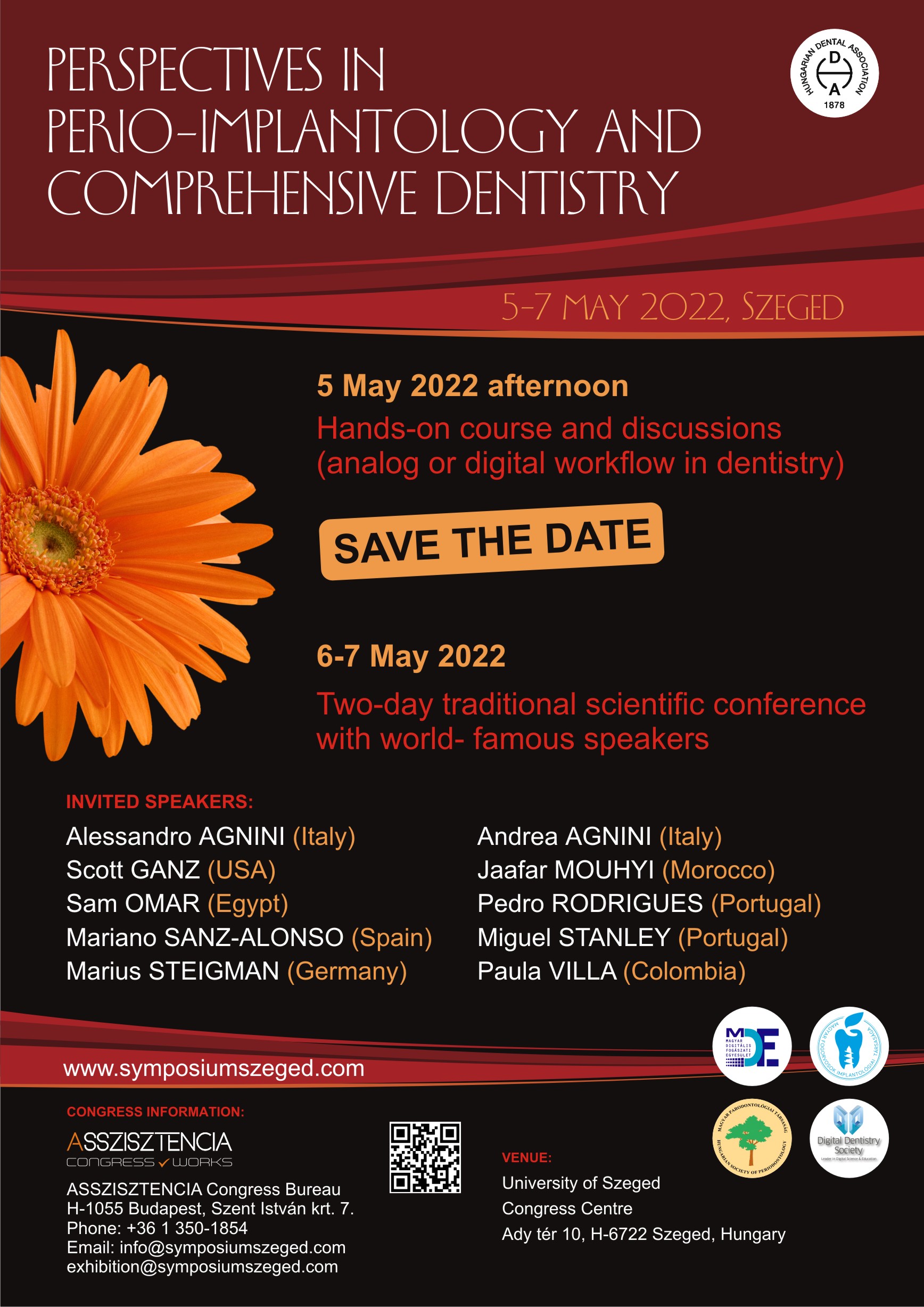 English