PHILIPS SONICARE  
Philips Sonicare has your whole mouth covered
Get everything you need for a healthy mouth and smile with Philips Sonicare. For superior results, Sonicare products are designed and approved by dental professionals. And, with over 100 years of healthcare expertise, Sonicare strives to give you confidence that you're improving your oral health.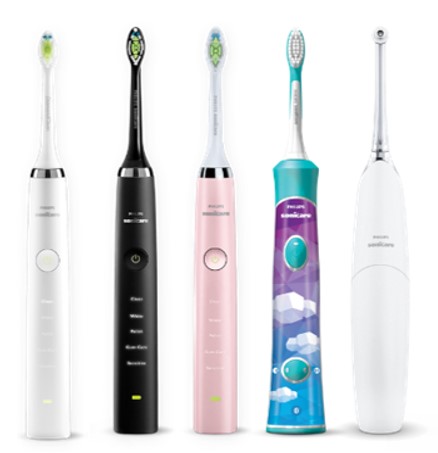 Unrivaled sonic technology
Philips Sonicare electris toothbrushes have a sonic sweeping motion, with up to 62,000 brush head movements per minute. This creates gentle microbubbles for a superior brushing result and an exceptional clean feeling.
Tough on plaque, gentle on gums
The sonic motion gently drives fluid between teeth, even in hard to reach areas including along the gum line, while the brush gently strokes and effectively removes plaque.
Toothbrushed for extra deep cleaning
The combination of the motion of the brush head with the 3 minute brushing time ensures an exceptional deep clean all over.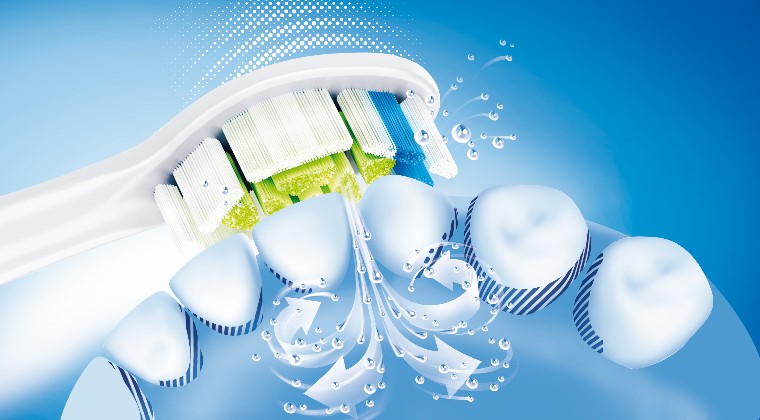 Philips Sonicare toothbrush heads
 
Enjoy the complete power of your Philips Sonicare electric toothbrush with a Sonicare brush head. Because every smile is unique, we have brush heads that help you focus on your personal oral health goals: from plaque removal, to gum health, to teeth whitening. 
---
Compatible with any rechargeable Philips Sonicare toothbrush
Our click-on brush heads are interchangeable, so you can simply click on the one that suits you best.
---
Always know when to replace your brush heads
All brush heads wear out over time. But our BrushSync technology tracks how long you've been using your brush head for, and how hard you've been brushing. When it's time to replace it, a light on your handle and a short beep will let you know. That way, you can be sure your brush head is doing a good job.
---
Interdental cleaning
For many dental professionals, patient compliance is the biggest barrier to better oral healthcare. Flossing in particular can be a difficult exercise to master. It can also be time consuming. For patients who don't floss regularly, products that make interdental cleaning easier can quite literally save their gums.
The Philips Sonicare AirFloss Pro is specially designed to give your patients an easy, effective way to clean interdental spaces.
A simple point-and-press is all it takes to clean between all teeth, and under the gum line, in less than a minute.
With its breakthrough microburst technology, the Philips Sonicare AirFloss Pro can improve interproximal gum health in just two weeks.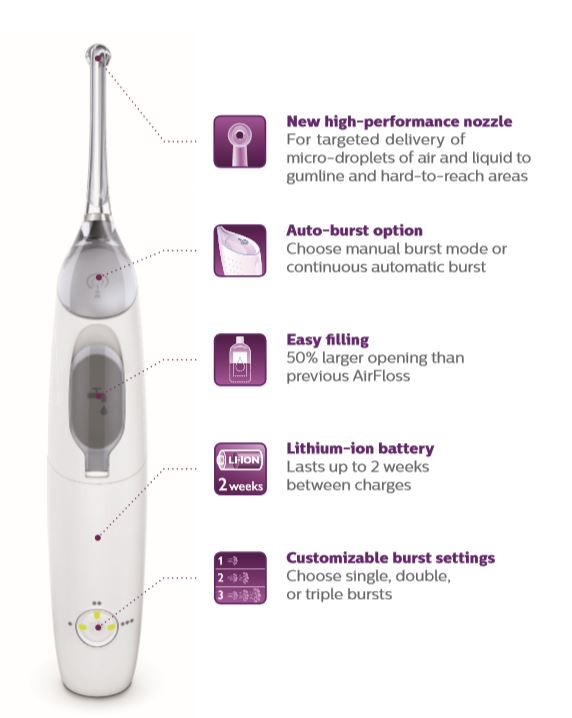 For more information please visit our website:
 https://www.philips.hu/c-e/pe/oral-healthcare.html
or contact us on the below e-mail address: